Rubbish & Waste Management in Sydney With a Difference
---
Whether you're building, renovating, moving, preparing to sell your home, or just spring cleaning—Handling your rubbish removal concerns is one part of the job that's as easy as picking up the phone. We are there in service, anywhere in Sydney to take care of all your rubbish removal woes. We break up, flatten and load all your rubbish into our trucks, and take it to the recyclers to convert these waste material into usable form. And, we do it all for a price that your pocket will easily allow you to experience our service, so why to go for trailers and
skip bins
kind of alternatives.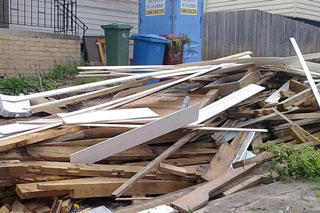 Can you take this away?
If it's in Sydney and it fits on our truck, then almost certainly. We are qualified garbologists and experts in the rubbish removal game. We can collect and remove just about anything. Simply point out the rubbish removal concern, and we'll take it away.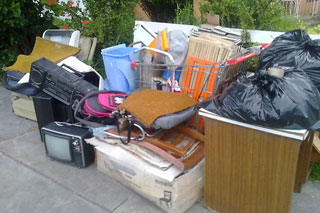 Household Rubbish
Fridges, microwaves, washing machines, dryers, all white goods, home wares, appliances, TV's, computers, phones, stereos, furniture, beds, wardrobes, tables, chairs, bedding, curtains, blinds, cutlery, crockery, deceased estate clean outs.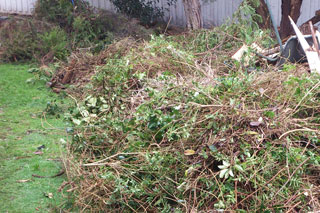 Garden Rubbish
Paving, bricks, rocks, trees, shrubs, tree cuttings, leaves, grass, weeds, decking materials, sheds, gazebos, wood, metal, sand, soil, concrete, pottery and fencing.
---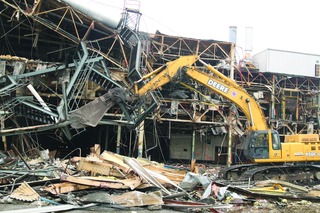 Renovation , Construction and Demolition Waste
Tiles, porcelain, concrete, bricks, kitchen and bathroom material, wood, metal, plasterboard, roof tiles, guttering, carpets, window frames, glass, cardboard and polystyrene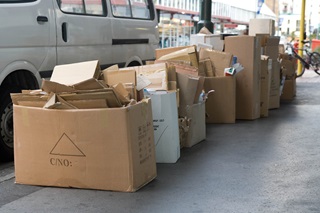 Business and Commercial Rubbish
Office strip-outs, warehouse factory clean-outs, rental property cleanups, small demolitions, rubbish removals from high-rises, paper, cardboard, packing material, desks, chairs, notice boards, partitions, computers, faxes, phones, photocopiers, printers, filing cabinets, benches and shelving.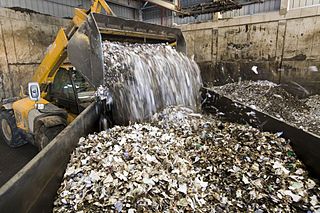 Industrial Waste
Concrete, gravel, sand, bricks, metal, mesh, plastic, masonite, pipes, wiring, cables, machinery parts, pallets.
Other Services
We also do tennant clear outs as well as deceased estate clear outs.
If you are a real estate agent and require the use of a quick, efficient rubbish removal service then call us. We value repeat business more than anything so you will be sure to get the best rubbish removal deal from us.